Welcome on our new webpage. After a lot of technical problems we are rebuilding our website. Come and visit us regularly for new updates our visit our Facebook page.
The AIEVV Webteam
News
STANDPUNT IVM GASTRO-INTESTINALE ENDOSCOPIE EN COVID-19 PANDEMIE
Via deze link kan u de Nederlandse vertaling van Europese richtlijnen terugvinden. Deze richtlijnen worden integraal overgenomen door het Vlaams regionaal bestuur.
The 36th National Symposium on the 14th of March is Canceled due the Corona virus!!! There is set a new date on the 28th of November.
Letter about the  cancelation of the 2020 National Symposium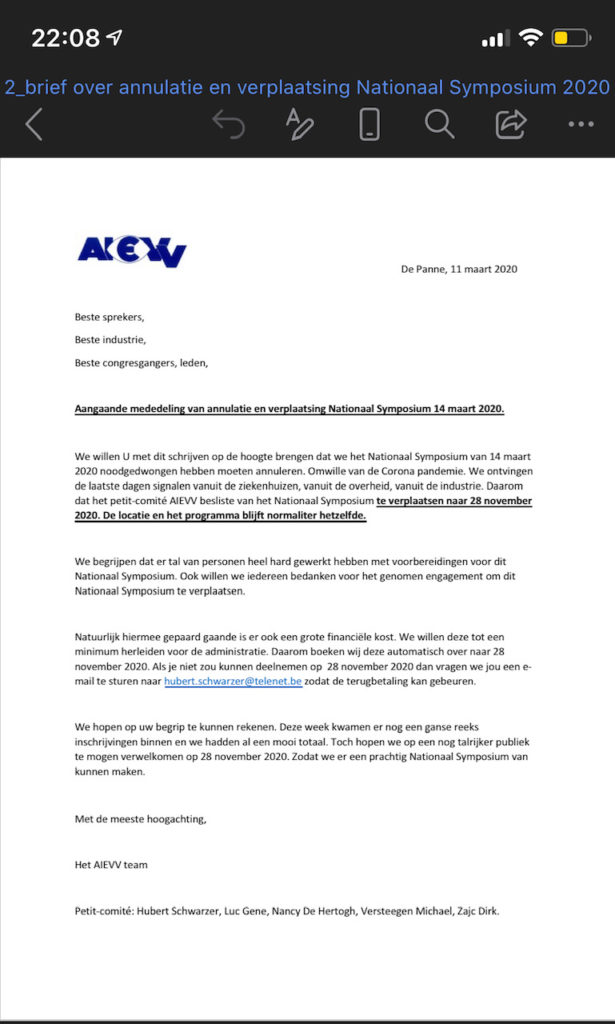 Het nationale bestuur van het AIEVV had een ontmoeting met de mensen van IFIC, lees hier verder.
Upcoming events
8 Februari 2020
AIEVV Regio Vlaanderen – tweede Vormingsdag
14 March 2020